Honest, No B.S. Advice Revealing How to Ride Faster, Climb Stronger, And Have Your Best Season Ever!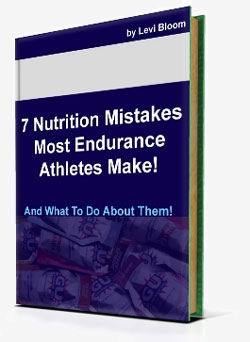 Join 5,783 readers and you get all this for FREE:
A copy of my "7 Nutrition Mistakes Most Endurance Athletes Make" e-book, outlining the mistakes you must avoid if you want to perform at your best.
Exclusive training tips so you can excel year-round.
Meal planning advice to help you lose weight (and stay strong).
Fat loss tips (that actually work) sent straight to your inbox.
What You Need to Know About Sports Nutrition
The secrets to eating right and dropping fat, recovering quickly, and feeling fresh.
Getting The Most Out of Your Limited Training Time
How to improve your strength, speed, and endurance!
Riding, Running, and Racing Tips from in The Trenches
This is the stuff that you don't yet know that you need to know!